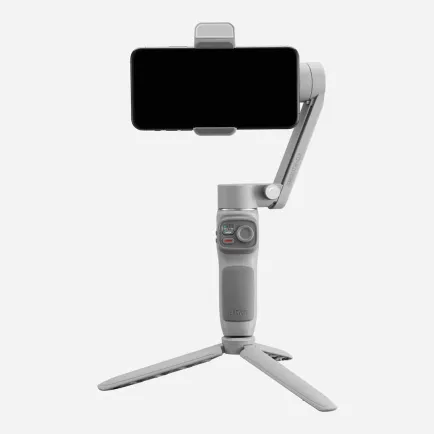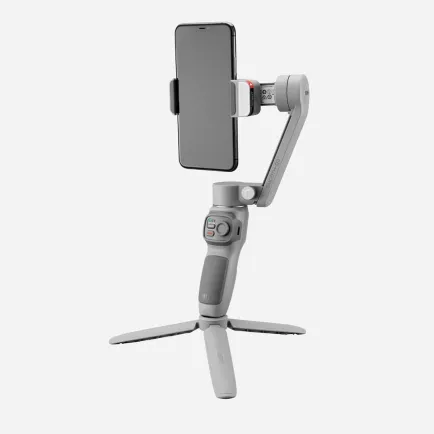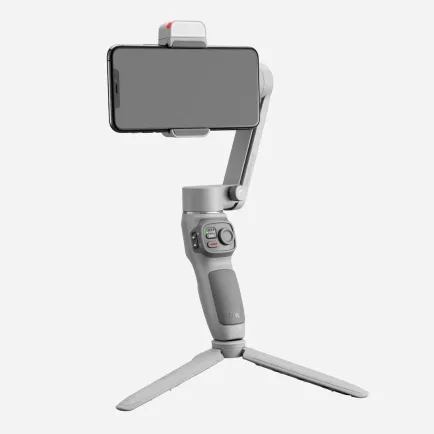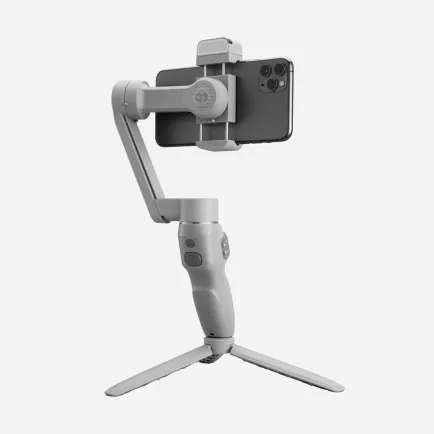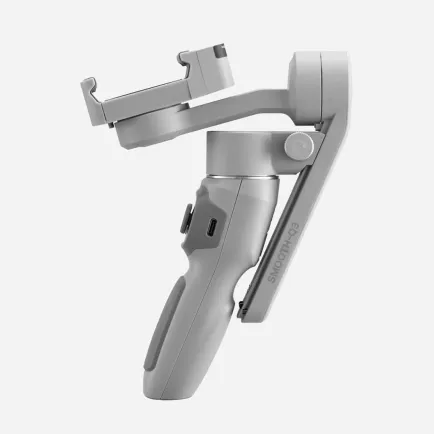 Zhiyun Smooth Q3 Gimbal Stabilizer
Zhiyun Smooth Q3 Gimbal Stabilizer
Garansi Resmi 1 Tahun Zhiyun Indonesia - PT ANEKA WARNA 1 TAHUN

Key Features :
*Compact Folding 3-Axis Stabilizer
*Built-In Rotatable LED Video Light
*Landscape and Portrait Modes
*Live Streaming via Companion Mobile App
*Advanced Smart Tracking
*Simplified Dolly Zoom Mode
*SmartFollow 3.0
*Gesture Control
*SMART Editing
*Ergonomic Design with Nonslip Handle

In the Box :
*Zhiyun-Tech Smooth-Q3 Smartphone Gimbal Stabilizer
*Mini Tripod
*USB Type-C Charging Cable

he Zhiyun-Tech Smooth-Q3 is a compact folding 3-axis stabilizer for smartphones, designed with a built-in LED video light with three selectable brightness levels. It provides stabilized motion along the pan, tilt, and roll axes to let you capture smooth, professional-looking video with your phone. The Smooth-Q3 easily switches between portrait and landscape modes at the press of a button, allowing you to shoot both cinematic and social media videos while the LED light illuminates your subjects. The phone holder supports smartphones up to 3.5" wide, covering most phones.

uilt-In Video Light
The Smooth-Q3 features an integrated fill light with a touch button. It can be rotated 180° to light up your subject (or yourself when vlogging) from all angles. Three adjustable brightness levels allow you to set the right amount of light for different shooting scenarios.
SmartFollow 3.0
With just a single tap in the companion iOS/Android app, you can activate the SmartFollow feature to automatically follow a moving subject. (This feature may not work on some phones. Please refer to the phone compatibility list on the Zhiyun website for more info.)
Gesture Control
The gimbal can be set up to recognize a hand gesture, such as holding up five fingers, to begin shooting.